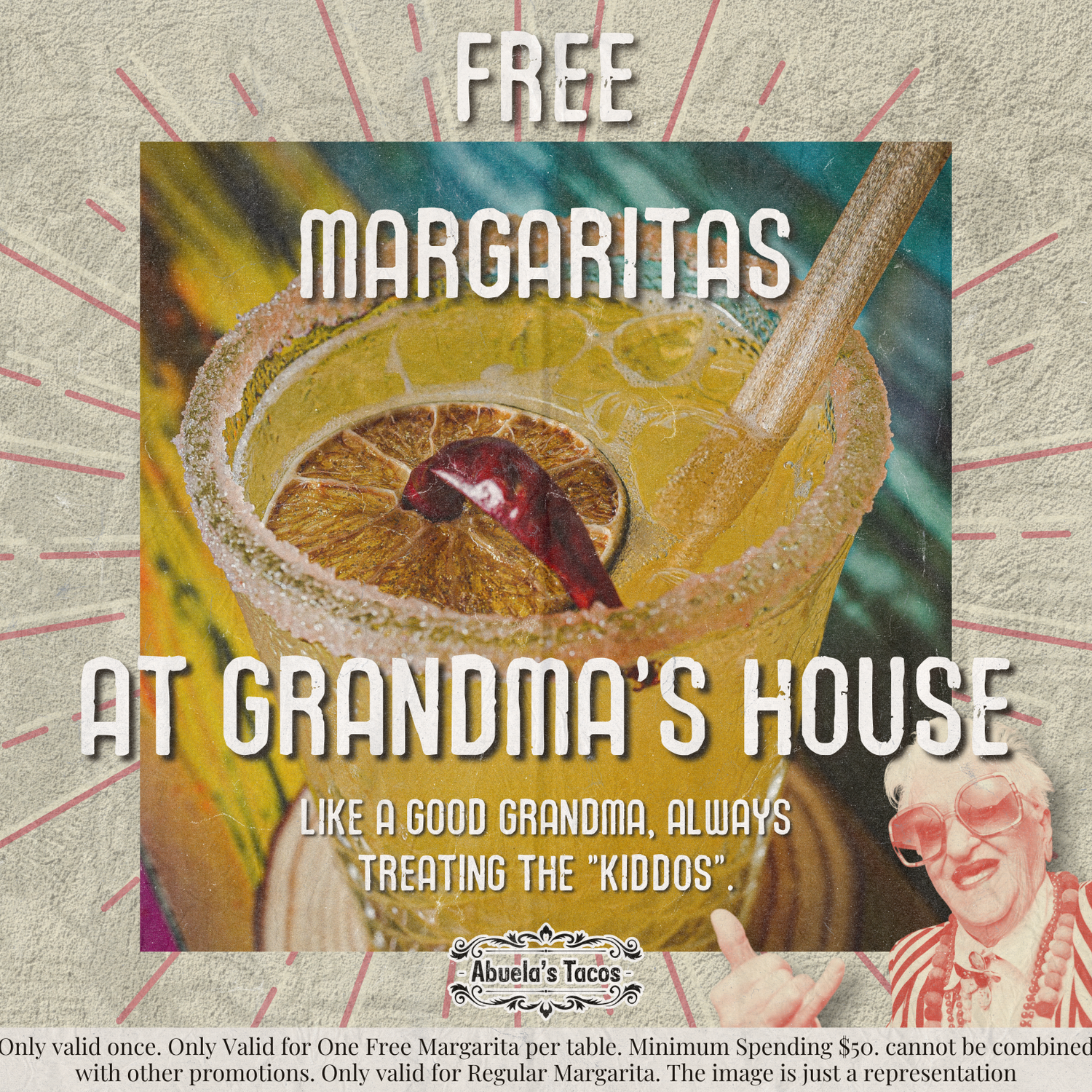 1 Free Margarita
Grandma loves to see her grandchildren always enjoying... even more if it's at the bar 👀💥... so show your waiter a Screenshot of this page and claim your Free Margarita🍹...
.
.
.
Only valid once. Only valid for One Free Margarita per table. Minimum Spending $50. cannot be combined with other promotions. Only valid for Regular Margarita.
Reserve you table 🍻
Grandma & us...
We are a Mexican restaurant in Miami Beach, with a traditional flavor thanks to our Grandma 🌮, but with the spiciness of a mother's scolding 🔥🍻... we combine traditional flavors with modern presentations and practices, to make Abuela's Tacos the perfect place for young and old taco Lovers...
Reservations
Our reservations partners... use your favorite one:
Directions...
It's easy to get to Grandma's house, with the smell of Tacos, Fajitas, Burritos 🌮🤤... and obviously the "Chelas" & Tequilas 🍻🥴, it's easy to get here; but to make it easier for you, here's the direct link to the GPS... we'll be waiting for you...
Our heritage...
We inherited our love for tacos from our grandmother... and we think also for Beer and Tequila, because here we only drink, eat and have fun...
Well, our Grandma says that's the idea of life...
"La Rosa de Guadalupe" Tacos
They are a breath... like when your grandmother gives you a hug 🌝... or your mom asks you a favor 🌚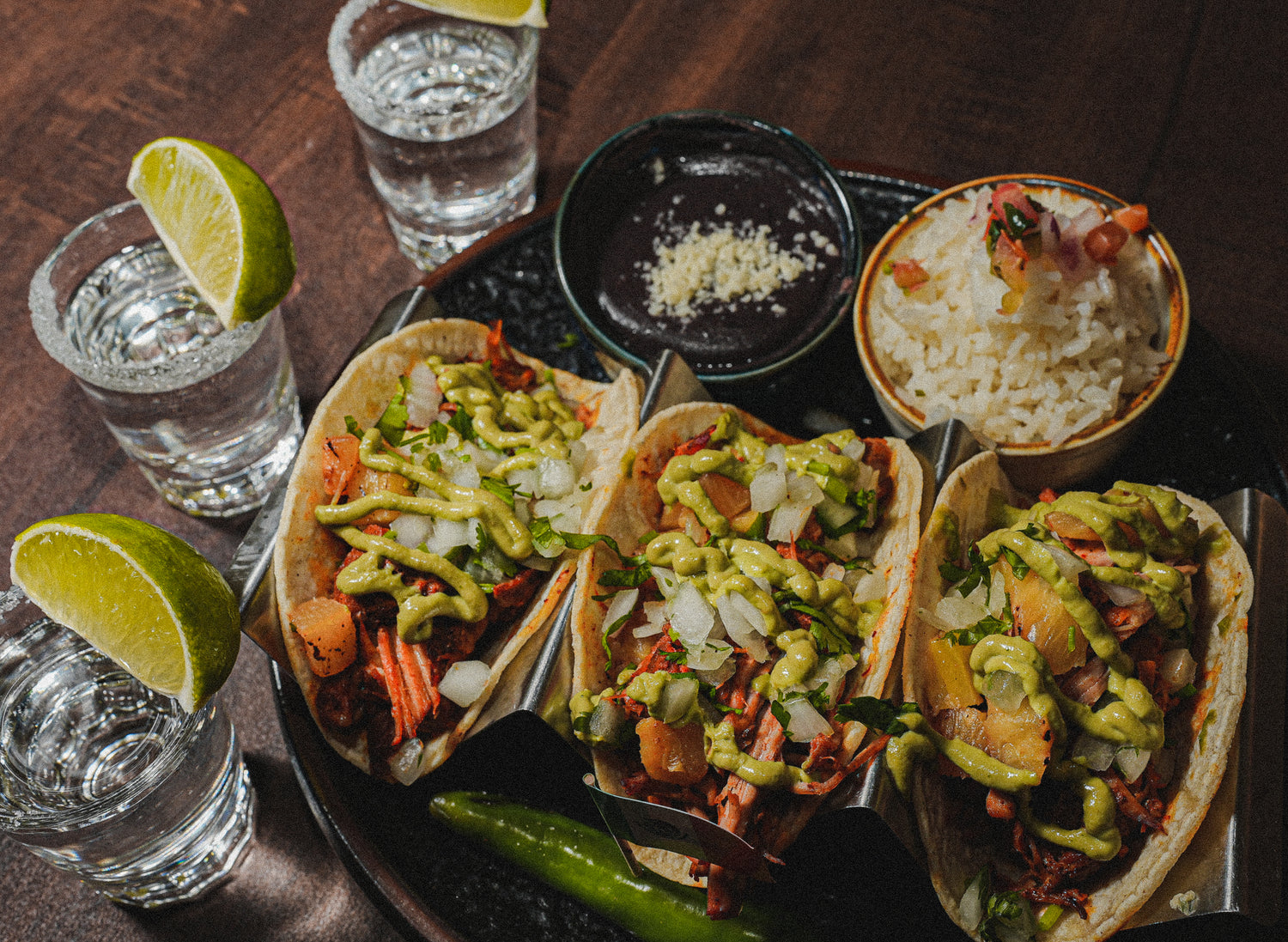 Tacos al Pastor...
Listen up, kiddos !... This is the only "Pastor" you should believe in
🙏🌮👀